Official release of IceCream Ebook Reader
30 July 2014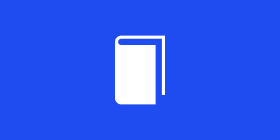 After a few weeks of being available in beta, IceCream Ebook Reader has finally been released as a full-fledged application. The program creates digital libraries for comfortable managing, storing and reading ebooks. Currently it supports EPUB, MOBI and FB2 formats.
IceCream Ebook Reader offers multiple features for convenient ebook library management: users can sort the books out by different categories, easily add and delete books, track reading progress, get a quick access to detailed information about the books, continue reading from the page they stopped at, etc.
The program makes the actual reading process much easier thanks to special options:
- Full screen and window modes;
- Two page layout modes: regular and columns;
- Profiles for comfortable reading at any time of the day (Day, Night, Sepia);
- Quick access to the table of contents;
- Ability to bookmark pages;
- Ability to change font size.
Please use the following contact information to get in touch with us

To learn more about the company please visit
About
Icecream Apps page.