How to Make a Slideshow with Music and Pictures for Free: 3 ways
Today, photos are more popular not only among professional photographers, but also among enthusiasts, too. This is due to the fact that every modern smartphone is equipped with a fairly good camera.
But how do you make a slideshow of photos with music for free, so that later you can arrange family meeting to watch it or send a video to share with friends? In this article we'll talk about the easiest and free ways to create an animated video from photos with background audio.
1. How to create a slideshow with music and photos with Icecream Slideshow Maker?
The free slideshow maker is available for Windows OS and allows you to create high quality slideshow in just a few minutes. Its simple interface makes it possible to work not only for professional designers, but also for amateurs. Download the software, run the setup process and open it to proceed.
Add pictures to create a new presentation. You can upload photos by folder or one at a time. Drag and drop images right into the program's window or use the "Add file" and "Add folder" buttons. All the popular image formats like JPG, JPEG, PNG and others are supported.
Customize the slides: set the transition effects between slides and their duration along with the slides duration (can be applied to each photo individually or to all images in the queue), add text to slides and blank slides (the "Add color" button), blur the background if some photos don't fit the output video resolution (which you get to set too). Sort slides manually, shuffle them or arrange in alphabetical order.
Right about time to add music to your slideshow by clicking the "Add audio" button under the preview player. All popular formats are supported, such as MP3, M4A, WAV, etc. Form a playlist if you're planning to make a long slideshow with music in the background. Loop audio track to continuously play, apply audio fade and offset if needed.
Preview the result in the built-in player of the free slideshow software.
If everything looks good then set the output video format and enter a custom name for the slideshow. Then hit the "Create" button.
Additional tools
Not only you can create a photo slideshow with music, the software also allows you to set the display timing, add transitions and text content to the pictures. In addition to all of this, you can rotate the added images and duplicate them.
The program also allows you to instantly upload the presentation to such websites as YouTube, Google Drive and Dropbox, or immediately burn the video to a DVD.
Advantages:
Great functionality even in the Free slideshow maker;
Flexible settings that will be understandable to beginners;
A number of options, settings and presets;
High speed of converting and saving files;
Low demand for the technical capabilities of your computer.
Disadvantages:
2. How to make a slideshow using Windows built-in tools?
Everyone knows the Windows Photo Viewer utility from Microsoft. It can also be used to make a slideshow from photos. To do this, you need to move all the necessary pictures in one folder. Then click the "Start showing slides" button under the 1st selected file of the bunch, or run the process using the F11 hotkey.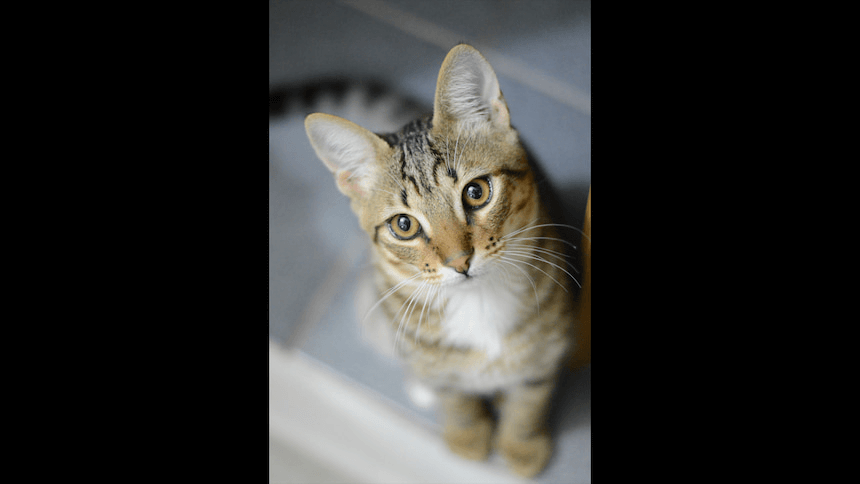 Naturally, it will not be possible to make any settings, but if you're in a rush, you can use this way to make a slideshow.
Advantages:
Free slideshow creator;
The utility comes pre-installed with Windows OS;
Very easy to manage.
Disadvantages:
Can not make a slideshow with music;
Lacks features, very basic.
How to create a slideshow with music using online services?
There are many websites on the Internet that can be used to make slideshows for free. To create a video from photos, there are options with limited functionality. For example, there are online slideshow makers like Canva and FlexClip using which every user, regardless of their skills can mount a congratulation or a video dedicated to a significant date. The choice of a particular website depends on the demands for the created presentation.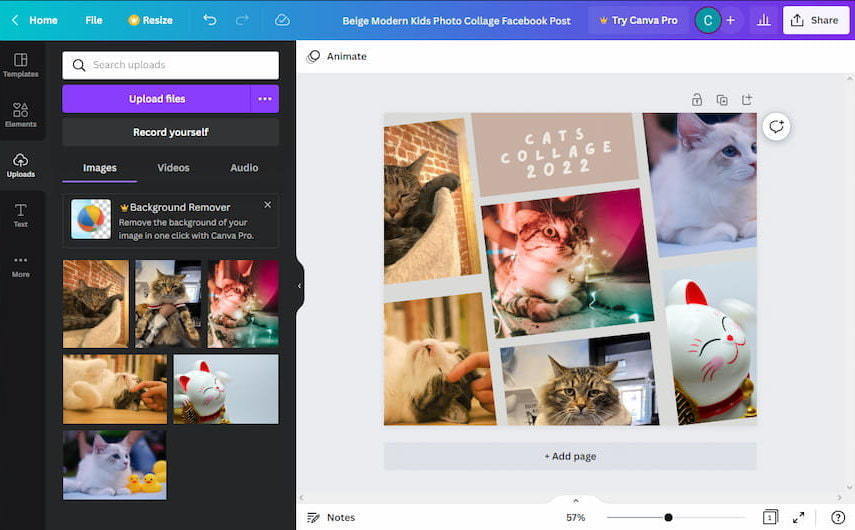 Advantages:
Large selection of services to make a slideshow with music and pictures for free;
No downloads.
Disadvantages:
Requires a constant and stable Internet connection. Otherwise you can lose your data and progress;
Lack of formats for free users;
Not all the Free slideshow maker allow downloading created content.
Summary
In conclusion, we can say that there are different free slideshow makers for each user demand. Windows Photo Viewer will just show your images one after another. Online services will force you to pay to download created videos to your device and you'll only be able to access them in the cloud. Also, you won't be able to continuously work on slideshows using online tools. Icecream Slideshow Maker provides a fool-proof way to work on a slideshow on a PC and apply the needed settings and use the available options to make a slideshow with music and pictures for free.
The best way to organize photos from a vacation, party, or other significant event is to create a video from ...
16,366
Slideshow presentation is the best way to make boring static pictures fancier to view. Icecream Slideshow Maker would be ...
19,884
When the vows are spoken and rings exchanged, the only thing that will remind you of a Big Day is ...
16,966